Steven DeRosa is the best-selling author of Writing with Hitchcock.*
Steven previously worked as an editor of movie trailers, and also as a film archivist, managing the MGM, Warner Bros., and Columbia Pictures outtake collections.
He has lectured on screenwriting and film NYU's Hitchcock Centennial Conference,
The American Museum of the Moving Image, Film Forum, and New School University.
His current work of non-fiction, I Think I Might Have Done This, explores the tragic and bizarre circumstances of a man's quest to find out whether or not he committed a double-homicide.
He divides his time between New York and California.
*Seattle Times, July 2001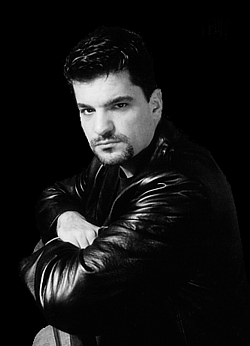 photo by Elizabeth Carpenter